Tecnomatix Overview
Introducing Tecnomatix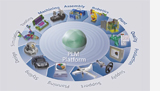 In today's global marketplace, innovative products are the price of entry, but rapidly changing demographics and increasing competitive pressures demand process innovation as well. This is why leading manufacturers are increasingly turning to Tecnomatix® digital manufacturing solutions from Siemens PLM Software to make smarter decisions, earlier for increasing productivity and agility while lowering costs and gaining a higher return on production investments.
Tecnomatix delivers process innovation by linking all manufacturing disciplines with product engineering, including process engineering and simulation, and production management. The Tecnomatix comprehensive portfolio of digital manufacturing solutions utilizes Teamcenter® software delivering an unmatched product and production integration driving smarter decisions, better products, faster.
Utilizing an open architecture, Siemens PLM Software delivers world-class solutions through open integrations that reduce deliverable timelines and increase the accuracy of your manufacturing planning efforts. By associating product, process, resource and plant data, manufacturers are able to leverage a full arsenal of process-oriented capabilities recognized as the leading technology in the digital manufacturing domain.
A key component of a robust PLM strategy, Tecnomatix bridges the gap between product design and product delivery by managing both the design and execution of manufacturing processes in a fully associative data model. Tecnomatix maintains the crucial digital continuity of the product lifecycle, thereby helping manufacturers to bring more innovative products to market faster, as well as to leverage the power of global manufacturing operations, improve production efficiency, maintain quality and boost profitability.
Tecnomatix business value
Change is a reality that we all face. Global trends are the driving force behind new business models with complex relationships at their foundation. Many companies adapt to survive, but leaders are seizing the opportunity to be more flexible, productive and competitive. They are reaping the benefits of a complete PLM strategy that includes Tecnomatix digital manufacturing as a vital component.
Increase speed to market
Tecnomatix solutions optimize the business processes that determine your ability to get to market faster. From product development through delivery, Tecnomatix aligns manufacturing capacity and capability with design intent, thereby reducing long lead-time processes, supporting price premiums, capturing market share and increasing brand value.
Manage complexity
Manufacturing produces orders of magnitude more data than product engineering yet the interrelationships between these two domains are critical for new product development and launch execution. Tecnomatix enables you to leverage product change, updates and dependencies throughout the planning process, resulting in validated manufacturing plans which ensure first-time quality.
Improve productivity
Re-use of best practice processes and the ability to optimize manufacturing lines or systems in a digital environment long before they go into production are key enablers to achieve significant productivity gains in manufacturing. Tecnomatix facilitates these benefits through the Teamcenter single source of product and process knowledge and its ability to manage concurrent lifecycle processes.
Increase re-use and reduce cost
A company's biggest cost center – and that of its supply chain – is manufacturing. This investment goes beyond physical assets, labor and floor space. Manufacturing planning, process analysis, discrete simulation, prototyping and mockups all contribute to your manufacturing investments. By enabling companies to leverage these investments across multiple product programs, Tecnomatix can significantly reduce production costs.
Maximize your production strategy
Many companies are approaching global opportunity with a focus on outsourcing manufacturing. However, outsourced manufacturing relationships often underperform because information is not efficiently communicated.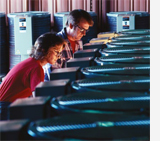 Siemens PLM Software provides solutions to transform your manufacturing outsourcing strategy and align resources to capture innovation from every contributor. Visibility into the details of product manufacturing is critical because quality problems and warranty costs can quickly erode profitability and impact customer satisfaction. Tecnomatix fosters quality improvement, process accountability and compliance throughout your manufacturing process by facilitating full product and process genealogy and traceability for all products, from planning to as-built data requirements.
Tecnomatix advantages
Tecnomatix advantage
Why it matters
Leadership
Tecnomatix is the leading digital manufacturing solution based on technology, market share, industry experience and world-class customers served. Backed by Siemens' leadership in delivery, with over five million Teamcenter users worldwide, Tecnomatix digital manufacturing solutions are built on the most widely deployed PLM solution in the marketplace.
Enterprise-scalable, open lifecycle foundation
The entire Siemens PLM Software portfolio is built on an open architecture, enabling Tecnomatix solutions to integrate with any product data management (PDM) system. This flexibility translates into more cost-effective deployments and unparalleled flexibility for integration with other key enterprise systems.
Unparalled data management and control
The data and process management solution for Tecnomatix provides visibility and process accountability between plant, process, resource and product configurations and collectively supports real-time enforced consistency and reconciliation during change. This reduces confusion and complexity, delineates responsibility and mitigates the risk of rising costs during new product introductions and inevitable changes to the production environment.
Industry-specific value frameworks
Tecnomatix solutions are geared to support and improve processes specific to a variety of industries, including automotive, heavy equipment, aerospace, defense, high-tech electronics, consumer products and heavy machinery. Tecnomatix makes it easy for organizations to implement digital manufacturing solutions leveraging their industry's best practices. Within the Tecnomatix knowledge management environment, organizations can readily configure data structures, workflows and business rules to suit their needs.
Tecnomatix advantage
Why it matters
PLM for manufacturing
Other manufacturing planning solutions lack either the application coverage to improve the entire manufacturing cycle or the knowledge management underpinnings to leverage upstream lifecycle information. Tecnomatix is unique because it brings together a comprehensive suite of industry-leading, workflow-based applications covering all of the domains influenced by your manufacturing requirements.
Efficient planning
Tecnomatix leverages the Teamcenter single source of lifecycle knowledge, which creates a foundation you can use to rationalize and leverage engineering assets and optimize/ synchronize manufacturing deliverables to reduce complexity and accelerate your taketo- market innovations.
Optimized systems
Tecnomatix allows you to tie your factory planning tools together with simulation tools, which in turn facilitates understanding of the true work flow and material flow for a specific factory configuration. This approach enables you to interactively analyze multiple manufacturing processes and layout scenarios, providing an intelligent basis for making informed and smarter decisions.
Proven validation
Optimization is achieved via a managed and shared environment that enables engineers to react rapidly to changes regardless of source. System device behavior and logic can be modeled to allow full, line- or system-level validation where errors are reduced through dynamic interaction. This capability addresses the need for highly automated and configurable systems to deliver the flexibility that is required to optimize production throughput.
Lifecycle quality
Quality characteristics become an integral element of the product lifecycle generating a competitive advantage through a key business strategy. From design through production, these characteristics are leveraged to reduce manufacturing costs and improve quality, program after program
Robotics and Automation Planning
Tecnomatix Robotics and Automation Planning enables manufacturers, through a product lifecycle management platform, to virtually develop, simulate, and commission robotic and other automated manufacturing systems from facilities producing dedicated products to mixed-model production facilities with combinations of build variants.
Synchronize changes across domains
Tecnomatix utilizes a 3D collaborative, multi-user environment to increase engineering productivity. Users have live access to all project data, which can be dynamically managed. As data is checked in, automatic updates ensure synchronization of the 3D model and all other related manfufacturing process data. This dynamic management of manufacturing process data greatly reduces planning and installation errors.
Smarter decisions for greater flexibility
Tecnomatix addresses the requirements for highly automated and configurable systems, such as mixed production scenarios and robot gardens. Engineers are able to make informed decisions when purchasing, modifying, and implementing new or existing technologies without adversely affecting current production.
Reduce physical tryouts
Tecnomatix leverages event-based simulation, specific robot teach pendant programming, and industry standards to construct and validate manufacturing systems, alleviating the dependency on physical tryouts by allowing for the debug and test of manufacturing systems, virtually.
System-level efficiency
Tecnomatix provides automated optimization tools and technology to facilitate evaluation and virtual commissioning at the system level. Users are able to dynamically interact as they construct factory workstations, thereby reducing errors during the planning process. Efficiency is also gained as planning teams optimize resource utilization across the entire manufacturing system.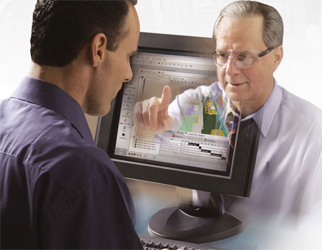 @Copyright 2012 Preside Group All Right Reserved.
Design and Developed by :
Web Mart Solution