Team Center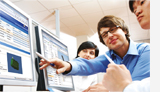 Teamcenter benefits
In today's highly competitive global marketplace, industry-leading companies need to develop and deliver world-class products.
Product lifecycle management (PLM) makes that happen. An enterprise PLM system drives innovation by providing the right information to make smarter decisions that result in better products.
Teamcenter® software is the world's most widely used PLM system, helping companies manage increasingly complex products and streamline operation.
You can see immediate and long-term business results, including:
Smarter decisions. Through a high definition user experience, Teamcenter proactively delivers the right information to people in the right context to make the right decisions at the right time.
Better products. By intelligently integrating information throughout the product lifecycle, Teamcenter streamlines operations.
Proven success. You are in good hands with the world's most widely used PLM system, which is built on a future-proof architecture. Teamcenter ensures that your IT investments will continue to evolve and grow with your needs over time.
End-to-end PLM, delivered in high definition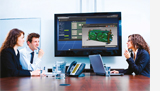 Take control of your lifecycle. The complete portfolio of Teamcenter lifecycle applications helps people make good decisions for their tasksat- hand, while unifying the various work streams within a single source of product and process knowledge:


• Systems engineering and requirements management
• Portfolio, program and project management
• Engineering process management
• Bill of materials management
• Regulatory compliance
• Sustainability and environmental compliance
• Content and document management
• Formula, package and brand management
• Supplier integration management
• Mechatronics process management
• Manufacturing process management
• Simulation process management
• Maintenance, repair and overhaul
• Reporting and analytics
• Community collaboration
• Enterprise knowledge foundation
• Platform extensibility services
• Lifecycle visualization
Make smarter decisions in high
definition. Decisions are easier to make when you can visualize their impact. From Active Workspace, you can locate, browse, and visualize your products in context-aware high definition, enabling you to investigate your 3D product data in greater detail. Seamlessly collaborating with others, you can easily compare and graphically report on product information, directly on the 3D product model.
Access PLM anytime, anywhere.
Teamcenter Mobility enables PLM decision-making at the time and place a decision needs to be made. You can respond to workflows and review associated documents, browse product structures, 2D drawings and 3D models directly on mobile devices, making smarter product decisions in the context of the task at hand. With Teamcenter Mobility, you have access to your organization's PLM environment whenever and wherever you need it.
Systems engineering and requirements management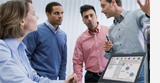 Requirements-driven product development.
You can define, capture, manage and control product requirements and link product requirements to downstream processes, providing visibility to source information with a robust integration to Microsoft Office applications.
Integrated model-driven systemsengineering.
You can accelerate schedules and reduce risk by establishing a model of the product that defines all architectural, functional, logical, interface, connection and port objects which automatically populate the system definition and all variant conditions.
System analysis and verification.
You can model, simulate, analyze and optimize critical system performance and subsystem interaction before generating physical prototypes using industry standard diagramming, mathematical modeling, system computation and analysis
tools. As the systems definition and models evolve, Teamcenter manages the relationships to the design so you can intelligently assess the impact of changes.
Standardized corporate data dictionary.
You can capture, manage and share signals/messages and associate them with interfaces between subsystems. You can eliminate integration errors and ensure that the entire supply chain is working from a common set of content. You can produce the Interface Control Documentation (ICD) or International Organization for Standardization (ISO) documentation required for contract or regulatory compliance.
Portfolio, program and project management
Teamcenter portfolio management capabilities enable you to align your product portfolio with your strategy and select the right mix for maximizing ROI.
Teamcenter program and project management capabilities enable you to drive the operational execution of programs and projects to deliver expected business results. By combining these capabilities, you can use Teamcenter to perform:
Portfolio management.
You can define a portfolio strategy using weighted strategy objectives, scoring models and performance criteria. Portfolio analysis capabilities allow you to quickly evaluate and compare project alternatives and select a portfolio mix that matches your intent.
Program and project management.
You can plan your programs in terms of team schedules, work tasks, dependencies, milestones, baselines and constraints and then execute projects in accordance with trackable expectations.
Resource, financial and business performance management.
Teamcenter helps you understand team workload demands and the risks that projects face from shortfalls. You can associate bill rates with team resources to exercise both detailed and summary cost controls.
Engineering process management
Teamcenter capabilities for engineering process management provide a secure environment for capturing and managing information from multiple CAD, CAM, CAE and ECAD systems.
Design management.
Teamcenter enables you to bring together disparate product design and engineering data into a single source of knowledge. As a result, your teams can easily find information, and then modify, share and collaborate on the product design while maximizing part, process and information re-use.
Engineering change and process management.
You can establish revisions and intermediate version controls over your engineering data. Design issues and changes can be captured and managed as a visual 3D model that you can interrogate, view from different angles and perform analysis on. Teamcenter provides configurable workflow and change processes to initiate, review/approve and execute engineering changes consistently across the entire organization.
Design validation.
You can establish hierarchical product structures that can be decomposed into manageable design and engineering tasks. Extended teams can develop and visualize digital mockups based on configured product structures, and collaboratively review alternatives. Even in multi-CAD design environments, Teamcenter accelerates your design validation process by enabling you to easily establish the proper spatial context. You can quickly navigate large amounts of product and process information to work with only relevant data. You can work in the context of the total product needed to accurately evaluate form, fit and function issues.
Supplier integration management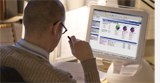 The Teamcenter supplier integration management solution integrates your extended enterprise of suppliers and their associated information across all stages of product development. Teamcenter connects procurement and suppliers closely with design teams, earlier in the process, to help maintain and improve quality, service and innovation.
RFx with data exchange
The Teamcenter request-for-BOM collaboration capabilities facilitate event-driven exchange of item-related information. Request-for-business information
capabilities streamline and standardize the data collection processes associated with issuing RFIs, RFPs and RFQs, enabling you to collect detailed product information.
Internet negotiation management (reverse auction).
Procurement teams can leverage Teamcenter to bring the negotiation process online for virtually all goods and services. Online auctions facilitate price transparency and analysis.
Briefcase browser.
This application provides an easy-to-use packaging, review, edit, and repackage tool to facilitate round-trip import/export of design data between an OEM with Teamcenter and a supplier that does not have Teamcenter.
Mechatronics process management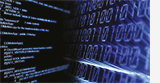 Teamcenter mechatronics process management capabilities establish a rich environment in which multiple disciplines – electronic, electrical, software and mechanical – can work together to develop electro-mechanical products.
By combining your current tools with other applications, you can transform disconnected tools and processes into an integrated design solution.
Integrated data and product structure management.
The Teamcenter data, document, record and content management capabilities enable you to integrate critical mechatronics information.
Integrated change and process management.
You can use Teamcenter to implement workflows that help teams understand change impact, manage processes and execute changes.
Visualization and collaboration.
The Teamcenter digital mockup, analysis and markup capabilities let teams investigate and validate a wide range of issues.
Systems-driven mechatronics associativity.
You can use Teamcenter to define, search, visualize and navigate relationships, interactions and dependencies between data elements across domains.
Manufacturing process management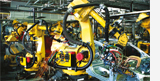 13 You can manage your product, process, resource and plant layout knowledge in a common PLM environment. This helps streamline new product design and manufacturing process workflows. A single source of product and process knowledge allows you to efficiently manage global product design and production activities to significantly speed up time-to-market.
Design, manage, analyze and optimize your manufacturing process from part machining process to plant simulation.
Get clear visibility to manufacturing decisions, analysis and results.
Using a set of powerful data management, 3D visualization and analysis tools, you can optimize manufacturing planning by evaluating alternatives. The system helps you analyze data from different sources quickly and easily.
You can improve your productivity using fast, intelligent search that only displays relevant information. You can generate animated work instructions using 3D PDF technology, to clearly communicate assembly instructions.
Gain the freedom to react to change efficiently.
With fully integrated product design and manufacturing, you control your product development processes and know the exact impact of change at every step. If change is introduced at any point, you can quickly communicate and reconcile the entire scenario using powerful analysis and validation tools. Through Teamcenter change management, responsible parties are informed and notified so that your organization can make better planning decisions.
Simulation process management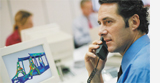 Teamcenter simulation process management capabilities are specifically designed for engineers and analysts. This enables engineering teams to more effectively use simulation-specific data, workflow and process management capabilities in a complete digital product development environment
Simulation data, assembly and change management.
You can use Teamcenter for managing simulation data in context with product data. You can find and re-use data for simulation, including requirements, designs, existing models and results from earlier simulations. When designs change, you can compare and update models and assemblies, regenerate results and validate the changes.
Integrated simulation workflows and 3D visualizations.
You can use standard workflows to initiate, monitor, review and approve simulation work and be confident that results will arrive on time. You can quickly find all simulation work related to specific product variants or configurations. You can interactively visualize simulation without needing expert tools.
Open, secure and scalable platform for simulation management.
You can easily configure and launch CAE applications and store results in the right context. Distributed engineering teams are provided with secure global access to all simulation data, enabling them to collaborate more effectively.
Maintenance, repair and overhaul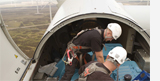 Teamcenter maintenance, repair and overhaul (MRO) solutions establish after-sales capabilities to meet the demands of service lifecycle management and enterprise asset management.

You can maximize the efficiency of your service departments by using configuration-driven MRO applications to plan operations, optimize service execution and better utilize assets, labor, part, tool and equipment inventories.
Service asset management.
You can gain visibility into long-life assets, including configuration knowledge and status of the delivered product, as well as capture service event activities
Service planning.
You can create, manage and leverage service plans to support preventative-, condition- or reliability-based maintenance models.
Service scheduling.
You can create work orders and tasking and efficiently schedule service work within resource constraints.
Service execution.
Service tasks are delivered directly to technicians with all relevant service data.
Reporting and analytics.
You can examine operational information from services to discern trends in asset performance/ reliability and track/analyze asset and organizational KPIs.
Lifecycle visualization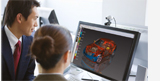 Teamcenter provides you with scalable visualization capabilities so you can view your products as they evolve.
You can eliminate ambiguity that can result in errors while streamlining your PLM processes by replacing paper-based workflows. You can minimize the need for costly physical prototypes with sophisticated digital prototypes.
Teamcenter capabilities for lifecycle visualization are powered by open JT technology, the world's common 3D language for PLM collaboration, visualization and interoperability.
You can extend your PLM environment by providing:
• Full function 2D capabilities and basic 3D visualization
• Enterprise 2D/3D view and markup capabilities for interacting with advanced product data
• Full function 2D/3D analysis for performing collaborative virtual design reviews of multi-CAD assemblies
• Sophisticated digital mockup capabilities for assembling digital prototypes to validate form, fit and function issues
• Powerful applications for virtual reality, automated clearance analysis, virtual-human ergonomics, tolerance simulation, animation, quality validation and assembly path planning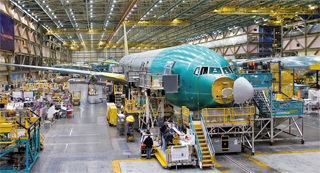 @Copyright 2012 Preside Group All Right Reserved.
Design and Developed by :
Web Mart Solution