Solid Edge
Solid Edge® software is a complete hybrid 2D/3D CAD system that uses synchronous technology for accelerated design, faster revisions and better imported re-use to help companies design better.
Solid Edge offers different applications to suit your needs. From powerful 2D Drafting to an advanced 3D system – complete with assembly design, automated drawing production, simulation and assembly applications – Solid Edge is the most comprehensive and scalable digital product development system from Siemens that is designed for mainstream engineering.
The secrets to better design Synchronous technology for fast/flexible modeling
Solid Edge leverages synchronous technology, enabling your company to deliver breakthrough designs. Designers can accelerate model creation without engaging in design preplanning. They also are able to perform faster ECO edits by eliminating model regeneration, while increasing the re-use of imported 2D or 3D data. This unique technology helps you get products to market faster, service customer needs better and reduce engineering design costs.
Better transition and re-use from 2D or 3D
Solid Edge has proven successful in helping companies reduce engineering costs through better re-use of 2D and 3D data. Imported assembly layouts can drive 3D product design where interference checking can solve fit and position problems before manufacturing. Synchronous technology can edit imported 3D models, reducing the need to redesign.
Complete digital prototyping
With Solid Edge you can build entire 3D digital prototypes and optimize your designs before production. You can design assemblies with machined, cast or stylized components and leverage process-specific applications to simplify frame, piping, tube, wiring, weldment and mold tooling design. You can use digital prototyping to show how your products will operate and appear in real life through exploded views, photorealistic renderings and animations. With more accurate digital prototypes, you can achieve higher levels of product quality in less time.
The secrets to better design
Optimized for massive assemblies
Efficient display management tools, such as configurations and design zones, help you focus on relevant parts and tasks; this is ideal for concurrent design. Modeling performance receives a significant boost from an inactive lightweight mode that frees memory of unused data. Support for 64-bit computers lets you open and work with your largest designs faster and more efficiently. Solid Edge helps you create and manage all of your assemblies, including designs that range in complexity from 1 to more than 100,000 parts.
Production-proven 2D drafting
High quality products begin with high quality drawings and Solid Edge is the industry's best choice for creating accurate, high quality 2D drawings from 3D models. You can automatically create a wide variety of views including standard, auxiliary, section, detail, broken and isometric views. Detailing is fast since Solid Edge supports dimension retrieval while enabling you to automatically generate parts lists with balloons. Drawings are always kept up to date, alerting you to any change. Solid Edge provides industry-standard symbols to speed up the creation of layouts and schematics. Accurate drawings that are automatically kept up to date help keep your production lines running smoothly.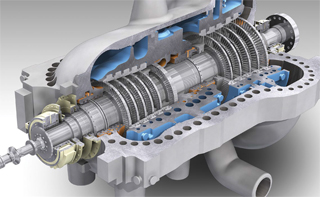 @Copyright 2012 Preside Group All Right Reserved.
Design and Developed by :
Web Mart Solution