"Preside Group" Engineering for better tomorrow
About Preside
Ever since its inception in 2007 Preside Engineering Services has advanced from one level to the next. Today we have expert skills in quality design, manufacturing engineering and consultancy on CAD, CAM, CAE and PLM platforms. We keep abreast of technology and have cutting edge superiority in these areas, serving Automotive, Aerospace, Industrial Machinery and equipment manufacturing companies. Our expertise helps clients develop world class capabilities at low development costs.
The company owes its existence to its founder Mr. Prabhat Singh Yadav. With a basic diploma in mechanical engineering and a B-Tech in Mechanical Engineering, Mr. Prabhat Singh Yadav spearheaded the company's growth and advancement in the rarefied field of high technology services. His career span comprises over 10 years rich industrial experience in CAD, CAM and hands-on experience on CNC equipments.
With his background and experience and a farsighted vision, Mr. Prabhat Singh Yadav steered the company into the right path to attain unprecedented levels of growth and prosperity. Today Preside is synonymous with Engineering and PLM services, delivering advanced solutions and helping clients attain maximum productivity while reducing operational costs. Preside functions as a committed outsourcing partner, providing and managing all the needs of a customer in this regard. Alternatively the company provides expert consultations and inputs to help companies manage operations and manufacturing at par with global standards to forge ahead in a competitive environment. We have the team with the requisite educational and technological background and experience. We have the insight and the equipments to realize concepts and transform them into reality. We have the resources and skills to analyze situations in manufacturing units and develop cost optimized high value addition solutions to effect a turnaround in a client's prospects.
Mission
We innovate, we motivate and we pursue a path of excellence with a mission to bring the latest and the most sophisticated technologies to our clients. We shall grow and simultaneously contribute to the prosperity of not only our clients but also that of our partners, associate, employees and the country as a whole.
Vision
To cross frontiers and to pioneer new pathways in technological excellence fuels us onward to achieve and create benchmarks of excellence that will be emulated and praised by peers and competitors alike. The goals are high but we have come thus far taking one step at a time and we will achieve, one step forwards a step nearer towards our goals.
Values
In order to achieve and excel, we follow a core set of values that act as the guiding pillars of our business. These are :
:: Commitment: We focus on each client exclusively to deliver solutions that meet his particular business objective and give him full value for money.
:: Integrity: We are dedicated to maintaining integrity in all our dealings with each client and are consistent from beginning to end in our dealings.
:: Honesty: With customers, business associates and with employees we maintain candour and transparency with a totally honest approach in all that we do to inspire faith and confidence in us.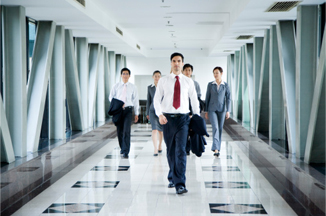 Our Partner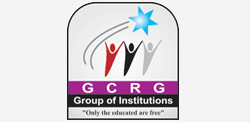 Our Client
@Copyright 2012 Preside Group All Right Reserved.
Design and Developed by :
Web Mart Solution